Rewards & Benefits
Enjoy the benefits of banking with us!
Exclusive Savings For Credit Union Members!
Love My Credit Union Rewards gives Extra Credit Union members exclusive access to discounts and benefits from great partners such as Turbo Tax, TruStage, and SimpliSafe. Additionally, it also offers discounts on rental card, theme parks, vacations, and even movie tickets!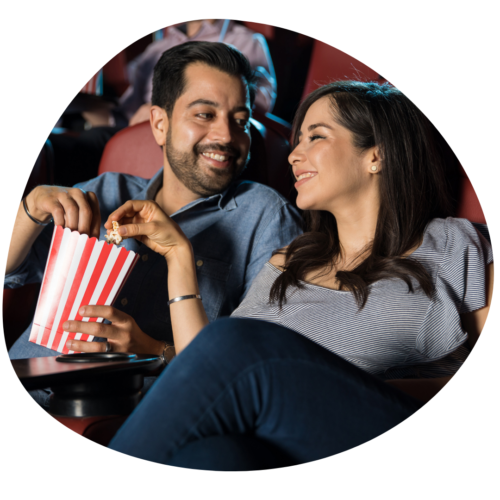 Add on all of this for only $5 per month to your account!
Power Package Security Benefits
$10,000 Accidental Death & Dismemberment Insurance and $20,000 Common Carrier Insurance
Travel Assistance Services
LifeLock® standard is offered at 40% discount with separate enrollment
Identity Theft 911™
Living Family Journal
Power Package Shopping, Travel, & Entertainment Benefits
Members will find coupons and free shipping offers on-line, and also receive discounts in stores and restaurants with mobile and print coupons
Savings on groceries, home & health products, pet products, and supplies
Savings on entertainment, magazines, movie tickets and more
Savings on travel, discounts on hotels, car rentals, airfare, vacation packages, and more…
Power Package Health Benefits
Prescription Drug Discounts
Vision Care Savings
Watch your rewards add up! Then, redeem them for exciting options like the latest electronics, trendy clothing, airline tickets, cash back, and  more!
Shop more. Earn more. Redeem more. Finally a rewards program based on giving you a choice. Simply use your Gulf Coast FCU MasterCard Debit or Credit Card for your day-to-day purchases to earn points that can be redeemed for the items of your choice. It's that easy.
Register!
You must register your card(s) at www.uchooserewards.com before you can begin to earn points (see Q&A "How do I get started?").
Shop!
With UChoose Rewards you can shop like you normally would in-store, online or anywhere your card is accepted and watch your points add up!
Earn points.
Simply use your Gulf Coast FCU MasterCard Debit or Credit Card to earn great rewards as you shop! Earn 1 point per $3.00 spent or your Gulf Coast Debit Card and 1 point per $1.00 spent on your Gulf Coast Credit Card. But that's not all – earn even MORE points when you use your card at the participating retailers listed on the website. It's that easy!
Enjoy your rewards.
Redeem your points for exciting rewards, like the latest electronics, activities, airline tickets – and much more! For a complete listing of the reward options available to you, visit www.uchooserewards.com.